The Drought
Entrepreneurs are farmers of ideas.
Farmers who are living in a perpetual drought.
Farmers who fail more often than not, not because they don't know how to farm, but because they are farming in a drought.
The Angel Accelerator is here to end the drought by tapping the local aquifer, which in this metaphor is the hundreds of millions of wealthy and middle class who exist in every city in the world, but who today do not invest in startups.
Teach them how to invest in startups and we end this drought.
Then, and only then will the entrepreneurs thrive. Everywhere.
The Program
The Angel Accelerator is a global network of training programs, helping professionals learn the basics and gain the experience of investing in startups. The accelerators are hands-on programs filled with education, guidance, and a set of entrepreneurs eager for not only capital, but also mentorship.
The program provides new Angels with:
EDUCATION
The program begins by getting you up to speed on the what, why, and how of startup investing, with a series of free lectures and readings from a variety of experts. The formal program then continues weekly with more lessons, workshops, case studies, guest speakers, and interactions with startups raising capital.
INVESTING
The program participants learn how to invest by investing. Each participant provides committed capital into a pool that is used to invest in real companies by the end of the program, chosen by the participants themselves using the knowledge gained from the lectures and conversations.
GUIDANCE
You do all this in a structured, facilitated program, with guidance to avoid the most common mistakes that new investors make. All graduates become part of a global investor network for long-term support in helping you grow your investment portfolio.
In short, the program walks prospective investors through a structured process, learning how to invest by being investors. Learning within a cohort of other new investors. Learning alongside entrepreneurs, who are eager for the guidance only investors can provide. All facilitated by experts in entrepreneurship and investing.
Topics
Participants will learn a wide variety of topics related to investing, including:
The language, jargon, and norms of startup investing
Traditional investment terms
Alternative investment structures
The role of Angels in the startup ecosystem
What entrepreneurs want from investors (beyond money)
Deconstructing a startup investor pitch
The "due diligence" checklist and what is actually checked
Yellow flags and red flags in due diligence
Legalities and securities laws
Portfolio and fund management
International investing
Impact investing
The purpose of business
… and more
When and Where
Next up in 2021 is The Angel Accelerator, powered by Fledge & Africa Eats, an 8-week program focused on investing in mission-driven companies from the U.S., Africa, and around the world.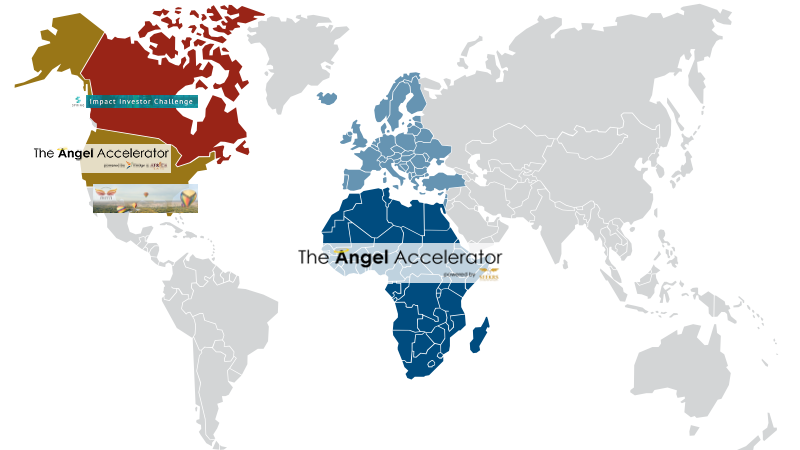 Free Webinars & Signup
Visit rsvp.theAngelAccelerator.com and NM Angels's Eventbrite page to register for the next event.
For the full list of programs, visit the When & Where page.
Questions?
Contact us and we'll do our best to provide answers.