The Angel Accelerator is operated by a global network of partners, each creating and operating programs that meet their local needs. Partners set their own start date, duration, and cost. Partners use the existing content and add more to create programs that teach what their Angels need to know.
This page starts with the on-video story of where the Angel Accelerator comes from, what problems is solves, and where it fits into your work with startups.
Next we dive into how the program works, showing the calendar of events and other details of the two simultaneous programs in the first half of 2021.
Next we explain how you fit years of learnings into 10-12 weeks. And no, you don't need to know how to teach all these topics. Part of the power of the flipped model is that you can point your participants to the specific LESSONS pages, have them learn from the those pre-recorded lectures, and you then just need to find someone to answer the inevitable questions.
Which it is useful to startups in every city in the world to create more Angels, what is even more useful is to use the Angel Accelerator program to fund a startup accelerator. That's been tried already and it worked wonderfully.
Lastly comes the details of the license. The goal is to give you everything you need to create your own program, except for the participants and the local facilitator. The cost is just $100 per Angel. No signup fee, no annual fee, no other fees, just $100 per Angel when you get your Angels to sign up. Until then, use our content to drum up interest from your local Angels.
For answers to your questions or to sign up, contact us.
A Global Network
The Angel Accelerator is a cooperative network of partners creating more Angels in their communities. If you join the network, your logo will get added to the map, your programs will be added to WHEN AND WHERE, and your learnings will be shared across the network.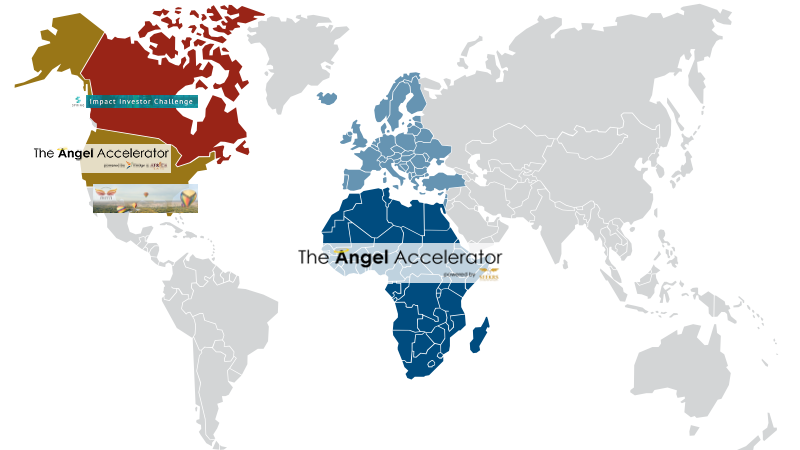 Questions?
Contact us and we'll do our best to provide answers.